Good morning Dota friends! 😀 This is the download page for Dota 6.81 Ai.
There are different versions of Dota 6.81 Ai. From all the versions we absolutely recommend
Dota version 6.81b Ai
as the most stable version (even that 6.81d is out, but not fully translated & balanced).
For newer Dota Ai maps check our Dota map download archive.
| | |
| --- | --- |
| DotA Version: | DotA 6.81b Ai |
| Filename: | DotA v6.81b AI 1.2.0 Rev 3.w3x |
| Language: | English |
| Release Date: | 10.11.2014 |
| Map Size: | 20.9 MB |
| Downloads: | 395,100 |
Download DotA 6.81b Ai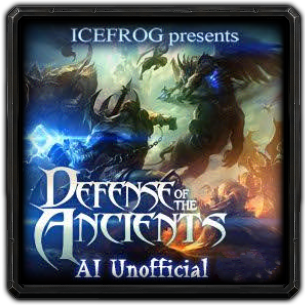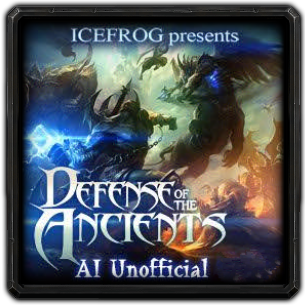 Dota Allstars 6.81b Ai (1.2.0 Rev3) is created by a fan and is not official. But it is playable very good, it is balanced & nearly bug free. It became popular in the Dota scene.
Many Dota Ai heroes and spells have been fixed and make this version good in form of stability and balancing. Have Fun playing! 😀
Here is the Dota 6.81b Ai Download: Download
DotA 6.81b Ai Changelog

Here is the Dota 6.81b Ai Changelog:

Full english translation of Dota 6.81b Ai.
A lot of hero improvements and bug fixes.
The Dota achievement system is disabled by default, of course you can re-enable the game mode with command "-sa".
Skeleton King's "Mortal Strike" is passive now and his "Vampiric Aura" has been fixed.
The "Revenge Aura" of Vengeful Spirit has been removed from the ability list.
The ultimate from Keeper of the Light has been fixed.
Phoenix/Icarus "Fire Spirits" are fixed now, and slow a bit later.
Fixed Rikimaru's ultimate icon and tooltip.
Fixed Jakiro's "Liquid Fire" icon and hotkey.
The ability list of Rexxar is reordered and has new icons.
Fixed Ogre Magi's ability list.
Meepos ultimate with Aghanims Scepter has been fixed.
Fixed the Dota item Orb of Venom (animation & sound).
Pandaren's "Drunken Brawler" has been fixed.
Dota 6.81b Ai Installation
Requirements to play DotA 6.81b Ai:
Warcraft 3 The Frozen Throne Patch 1.26 or higher.
Dota 6.81b Ai Installation:
Download Dota 6.81b Ai bot version to your computer.
Copy the file "DotA v6.81b AI 1.2.0 Rev 3.w3x" to the correct path:
For Wc3 Patch 1.26a, 1.27a, 1.27b or older: Put it into this path: "c:\Program Files (x86)\Warcraft III\Maps\Download\DotA v6.81b AI 1.2.0 Rev 3.w3x"
For Wc3 Patch 1.28a or newer put it into this path: "user/documents/wacraft-iii/maps/downloads" (view on the image).'
Customkeys for Dota 6.81b Ai
Get good Customkeys to play Dota perfectly! 😉
Download Customkeys.txt:
DotA 6.81b Ai Screenshots
Here is a Dota 6.81b Ai ingame screenshot (1on1 vs. good bot, Jakiro vs. Arc Warden):

Dota Ai v6.81Rev3 (inofficial) loading screen:

Have fun playing! 🙂