Welcome to the Dota 1 Wiki! 😀
This page is for all who still love to play Dota 1 in Warcraft 3 and Reforged.
What you can find here:
What is Dota 1 and
How to play it Today?
You want to play Dota 1? You came to the right place, here is the complete overview for a Dota 1 beginner introduction, how you can play it and all of the resources you need for it. Moreover Warcraft 3 Reforged has been released in 2020, is Dota 1 still playable in WC3 Reforged? Read on…
What is Dota 1?
First of all, let's clarify what Dota 1 is: Dota stands for Defense of the Ancients and is a Warcraft 3 custom map that has been greated with the WC3 world editor. Dota 1 is a MOBA game – MOBA stands for multiplayer online battle arena.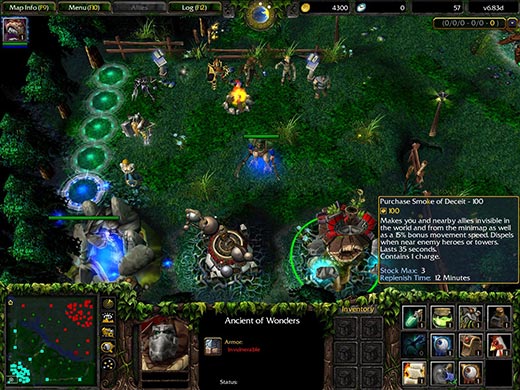 In Dota, ten players join the game, everyone chooses an unique hero and they play 5 vs 5 until one team takes the lead!
Custom games are maps that are created by players and not from Blizzard. In 2003 Warcraft 3 Reign of Chaos has been released and in 2004 The Frozen Throne. In 2004 Icefrog started his first version of the Dota map and the story began…
What started as a little custom game in Warcraft 3, experienced a worldwide hype and the MOBA scene was about to grow. Dota 1 was the foundation of other MOBA's like League of Legends, Heroes of Newerth, Heroes of the Storm and of course Dota 2.
The player base of Warcraft 3 loved Dota 1 and it was also great for the game itself because it kept the user base high over 20 years and was able to be relevant to be remastered at all by the Blizzard classic team!
To play Dota 1 a lot of leagues and tournaments started that allowed to play with MMR and serious matchmaking since it is really hard to play good matches without leavers in Battle.net. These platforms were Dota-League, Dotalicious, ESL, Garena and even more.
How can I play Dota 1 Today? (2020)
Can you still play Dota 1 today? Yes, you can. If you still love Dota 1 in Warcraft 3, there is nothing that should stop you. 😉
It is quite old but was always stable and the balancing is nice if you choose the correct Dota map version.

Another great thing is, that the graphics are quite outdated on the one hand, but on the other hand now all who want to have a better graphic can buy WC3 Reforged.
But even with having the option to play the better graphics of Reforged, I stick to the old graphics because I love it, it's clean, it's smooth, everything is accurate and you won't get lost on your screen. 😀
Yes, Dota 1 has its problems, yes it's old and it's also hard to find competitive fair games, but a lot of users love to play Dota Ai maps, where you play a nicely balanced Dota match vs smart bots.
How you can play Dota 1:
Install Warcraft 3 Reforged, no matter if you have bought it or not, you just need a classic cd key.
To start playing Dota 1, simply browse the Dota 2 maps and choose the map you want to play, download it and place it in your maps folder.


Important: Only download Dota maps that are compatible with your current WC3 version.

If you download the newest Dota maps, there will be no problems. If you choose older versions, make sure to use an older WC3 patch. Like that you could play old version locally/offline or on LAN.
Now choose your area where you want to play below.
Best places to Play Dota 1 Today:
The following places are the best to play Dota 1 today (tested in 2020):
Ranked Gaming Client:

The best way to play serious Dota 1 games is on the Ranked Gaming Client (RGC).

Just download the client, start it and join the LAN network to see the games. You will get a list of a lot of Dota games, you can download the Dota RGC maps in this list.

Play Dota Ai vs Bots:

This is a very famous and often requested way to play Dota. The bots in Dota Ai are quite smart and you can play great games. Dota Ai is also nice to learn the game and to get better. You can find all of the Dota Ai maps here.

Play LAN vs friends:

This is a great way to play with your friends: Just play on LAN, it works out of the box in Warcraft 3 Reforged. If you want to play classic WC3, it is essential that all players have the same Warcraft 3 patch version. Checkout Lancraft to get help with playing Lan in the old WC3 client.

Battle.net:

Just try out joining a match inside the Battle.net in Warcraft 3 Reforged. Choose between the classic and the reforged graphics and then jump into a match that fits for you. Check the mode and the players, search high skilled games to play without leavers.

It might take about 5 minutes to get a game full, but this is the easiest way to simply play Dota 1. It's not very serious and players might leave, so consider RGC.

Iccup:

On Iccup you can play great custom games, it's more mixed up, but there also is a medium sized community, where you can always find more serious Dota players compared to Battle.net. Just download the software on iccup.com, run it and the client will throw you directly onto the server! The community is very russian based, try out your luck if it works out for you.

Eurobattle.net:

This website looks like a community forum, which is based in europe and allows to play high level Dota and custom games. Just download the Eurobattle.net Installer, run the software called xpam and the client opens.

Now choose between WC3 patch 1.28 and 1.26. Patch 1.28 is perfect for custom games and 1.26 is perfect to play Dota 1: Then Warcraft 3 automatically starts, if it is installed correctly, and you can simply join the Battle.net.
Which Dota 1 Map should you download?
This depends on what you want to do/play. Here is an overview for you:
DOTA ALLSTARS:

Default Map for all purposes, nothing fancy but stable.

DOTA AI:

Play offline & with intelligent Bots. There are different Dota Ai Maps for any purpose!

DOTA RGC:

Playable on RGC, enhanced development and adjustments that are dota-2-alike.

DOTA LOD:

This is a fun mod for Dota, where everyplayer can pick his own 4 spells for each game. Competitive mode available on RGC.
Which Customkeys can I use for Dota 1?
Dota 1 Customkeys.txt Download:

| | | |
| --- | --- | --- |
| Dota 1 Customkeys (QWEASZ) | English | Download |
Place the Customkeys into the correct Warcraft 3 path:
For WC3 Reforged:
C:\Users\username\Documents\Warcraft III Beta\CustomKeyBindings
For WC3 Reforged (OneDrive users):
C:\Users\username\OneDrive\Documents\Warcraft III Beta\CustomKeyBindings
For more details, read the complete Dota 1 customkeys tutorial. 🙂
Is Dota 1 playable in Warcraft 3 Reforged?
Many players had concerns that the custom maps would not be playable in a good way in Warcraft 3 Reforged. But Blizzard made a good job and even if there is a big discussion about the custom games, created with the world editor in Warcraft 3 Reforged, the good message is, the maps are playable.
In general, it's simple: Everything is the same in Warcraft 3 and Reforged, only the graphics look different, that means the units, items, and all game elements are the same. The only difference is the visual style.
This is the theory, but in reality, the new Warcraft 3 Reforged engine is a completely new one and bugs can arise which could cause serious problems. But I am sure Blizzard will eliminate all of the bugs, and Dota 1 is already playable. Just try it out! 😉
Here is a screenshot of an active Dota 1 match in Warcraft 3 Reforged:

Here I zoomed in and played Pandaren Brewmaster:

This is how Roshan looks in Dota 1 Reforged. 😀

Why do so many people still play Dota 1 instead of Dota 2?
Warcraft 3 Dota is a phenomenon in gaming history, with just being a little mod, a little map inside another game, it became popular worldwide.
And this is because of reasons, the gaming fun is high and extremely durable and in addition to that the skill part is so deep, that it needs a lot of time to get better and better. It is time-consuming but really demanding, many people started their Warcraft 3 Dota career years ago…