This is the
Dota LoD 6.85n3 Download
Page:
LoD stands for Legends of Dota, a Dota modification where you can select any hero with any skills.
This means you can pick 4 different spells (3 normal spells and one ultimate spell) like you want. bling You can create any Dota spell combination! 😀
Dota LoD is playable on gaming platforms like RGC & Garena. Read on…
Dota LoD 6.85n3 Map Download: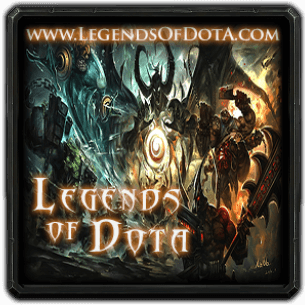 Legends of Dota is created by DracoL1ch and it is quite well balanced. It makes so much fun, if you haven't tried it yet, make a Dota LoD game with your friend on RGC. In Dota LoD version 6.85n3 there are several minor bug fixes to create a more stable game.
The cool thing is it not just a Warcraft 3 Funmap, it is a competitive Dota Map with a League and Leaderboards!
Here is the Dota LoD 6.85n3 Map Download:
Dota LoD Version:
Release Date:
File Size:
Download:
Dota LoD 6.85n3

stable

01.02.2018
8.4 MB
Download
Dota LoD 6.85n3 Changelog:
Full Changelog for Legends of Dota 6.85n3:
Increased Macropyre (agh) cast range from 1400 to 1500.
Increased Aghanim's Scepter cooldown from 40 to 50.
Increased Decay (agh) manacost from 80/100/120/140 to 120/140/160/180.
IncreasedSelling items range.
Fixed critical strike effects applying on wards.
Fixed Reaper's Scythe affecting all kills made.
Fixed negative HP regen bug introduced in Dota LoD 85n2.
Increased Rearm manacost from 100/200/300 to 150/300/450.
Fixed one hero's spells randomly not working.
Reduced Overcharge damage from 5/10/15/20 to 4/8/12/16.
Reduced Open Wounds lifesteal from 50% to 25/30/35/40%.
Increased Open Wounds CD from 12 to 18/16/14/12.
Dota LoD Map Installation Guide:
Here is a quick guide how to play Dota LoD:
Step 1: Download Dota LoD 6.85n3.
Step 2: Copy the Map file into your Warcraft 3 Maps folder:

Copy the file "DotA LoD 6.85n3.w3x" to the correct path:
For Wc3 Patch 1.26a, 1.27a, 1.27b or older: Put it into this path: C:\Program Files (x86)\Warcraft III\Maps\Download.
For Wc3 Patch 1.28a or newer put it into this path: User/documents/wacraft-iii/Maps/Downloads.
Step 3: Choose your desired gaming platform. We recommend Ranked Gaming Client (RGC). There you can play Dota LoD perfectly.
Step 4: If you need to switch the Warcraft Version to WC3 Patch 1.26a get the Warcraft 3 Version Switcher.
Step 5: Play RGC and find the Game Commands and Game Modes here.
DotA LoD 6.85n3 Screenshots:
Here is the really cool Legends of Dota Wallpaper:

For more Dota LoD Maps view the Legends of Dota Page.