Welcome Dota 1 Lovers! Here you can find the Dota 6.88×6 RGC Map Download.
RGC means that it is for the Ranked Gaming Client.
Download Dota 6.88X6 RGC
Find all of the Dota RGC maps here (Ranked Gaming Client Dota Map List).
This Dota version is number 6 of the X series, always check the map of the RGC room! If you need Dota 6.88×6 you can download it for free here.
Get the Dota 6.88X6 RGC Map Download here: Download
| | |
| --- | --- |
| DotA Version: | Dota 6.88X6 RGC |
| Filename: | DotA_Allstars_6.88×6.w3x |
| Language: | English |
| Release Date: | 12/18 |
| Map Size: | 49MB |
| Downloads: | 20K+ |
Dota 6.88×6 RGC – How to play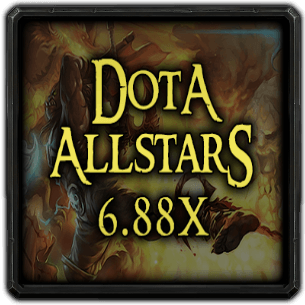 Dota Allstars 6.88×6 RGC:
Which is your favorite Dota RGC Hero?
What are your favorite spells?
Download the map & fight!
For LAN support with maps bigger than 8mb, please check this article: How to play maps bigger than 8 mb (game.dll fix).

Dota 6.88×6 RGC Changelog:
What is new? Here is the Dota 6.88×6 Changelog:
Chat aliases with -mute no longer affects yourself.
Skeleton King: Primary Damage from Hellfire Blast fixed.
Winter's Curse: Damage block abuse fix.
Refresher Orb: Abuse fix.
Armlet: Sticky effect bug fixed.
Phantom Lancer: Illsuion selection fix.
6 more bug fixes & balance changes to make Dota 6.88×6 even better.
Have fun playing!