The Warcraft 3 Map Enfos is a Team Survival Funmap where two teams fight against each other.
Warcraft 3 Enfos Download
In Enfos it is important to play in team. Pick Heroes that work fine together and kill the Creeps. When you got enough gold move back and get some Items.
Good Items are for attack speed but you should also take some heal potions. 😉
Enfos is a really cool
Survival Map for Warcraft 3
that can be played with so many different Heroes and Spells. The Map gets harder and harder and it's really challenge to win this! 😀 The Creeps get bigger, stronger and more! There are different strategy's, and a big Enfos Community.
Download Warcraft 3 Enfos 4000 here.
Download
Downloads: 37,096 Download-Size: 2.8 MB
Warcraft 3 Enfos Tips (Team Survival)
In WC3 Enfos it is good to pick a carry and a supporter, this works well.
For example it's good to pick a ranged and a melee hero. One of you should take a hero with a big range and it's also good to have someone who can summon creeps/units. For nice strategys to win Enfos checkout the Enfos Forum.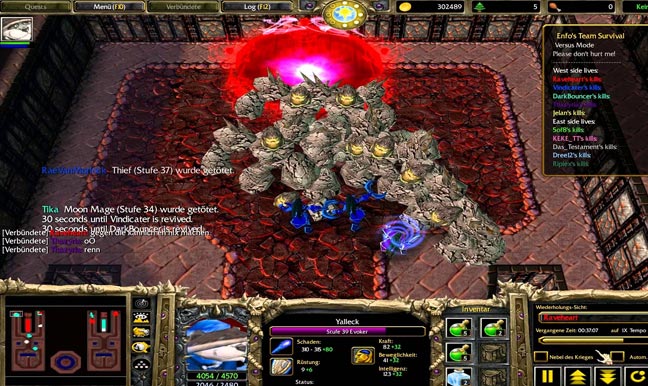 You love the Warcraft 3 Map Enfos too? 😀 Share and Comment! 😎