After a long time a new
Dota Ai Map
has been released:
Dota 6.67b is out and ready to download!
😀
One of the new Dota Ai developers called "Harreke" took the time to update the Warcraft 3 Dota Ai Map that "BuffMePlz" has edited before.
There is also an updated version called Dota Ai 6.67b Rev2d which is the last version of the 6.67b series before Dota 6.67c Ai!!! bizeps
| | |
| --- | --- |
| DotA Version: | Dota Ai 6.67b and Dota Ai 6.67b Rev2d |
| Filename 1: | DotA Allstars v6.67b AI.w3x |
| Filename 2: | DotA Allstars v6.67b Rev2d AI.w3x |
| Language: | English |
| Release Date: | 2012 |
| Map Size: | 6.8 MB |
| Downloads: | 137,358 |
Download Dota Ai 6.67b

Get the latest Download of Dota Ai 6.67b and Dota Ai 6.67b Rev2d.
The Bot behavior or the Ai has been updated and the players now behave even better, they can gank, chase and attack like intelligent people, without pushing too much. The updates are really great! crown
Dota 6.67b Download: Download
Dota 6.67b Rev2d Download:Download
DotA Ai 6.67b and 6.67b Rev2d Changelog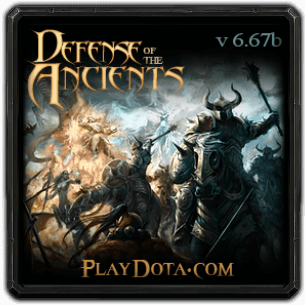 What is new in Dota 6.67b (and Rev2d)?
Many Hero Spell Changes
Some game modes and game commands in Dota Ai 6.67b have been temporarily disabled because of some misfunctions, they will be updated in the next version.
Many item changes, pricing and balancing.
Syllabear complete Ai rework.
Some bug fixes.