Battle Stadium Don for Warcraft 3 is an anime hero RPG Map!
Pick an anime character from One Piece, Naruto or Dragonball Z and enter the arena. 😀
Checkout the new Version: Battle Stadium D.O.N. 2.0
Warcraft 3 Battle Stadium Don Map Download
Battlestadium D.O.N.
was a great console game for the Playstation 2. In the Warcraft 3 version many things are similar, to create the same epic feeling! 🙂
The map has many early versions and the developer was working 3 years on it, adding more and more heros. Download Warcraft 3 Battle Stadium Don 1.9 here (best & updated version). Which character will you take?
DownloadDownloads: 500K+ Download-Size: 38MB
Warcraft 3 Battle Stadium Don Gameplay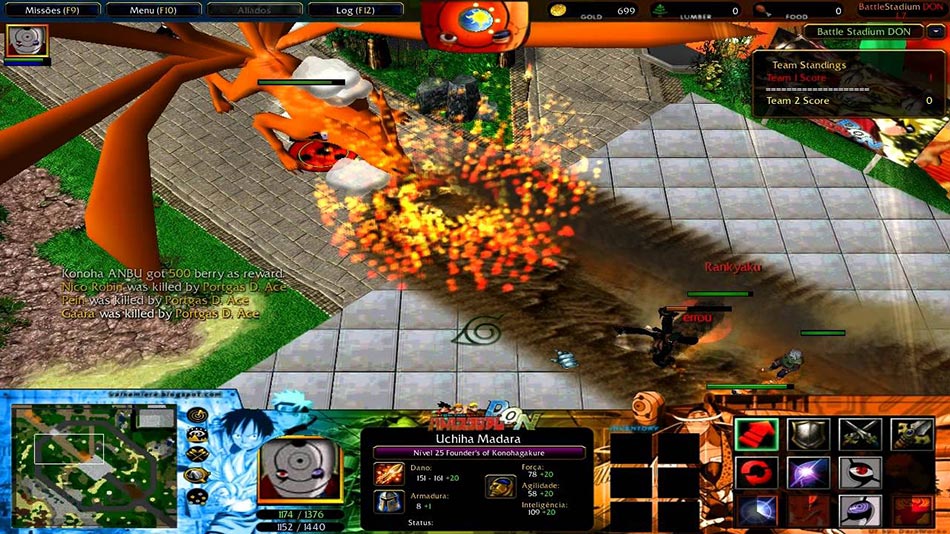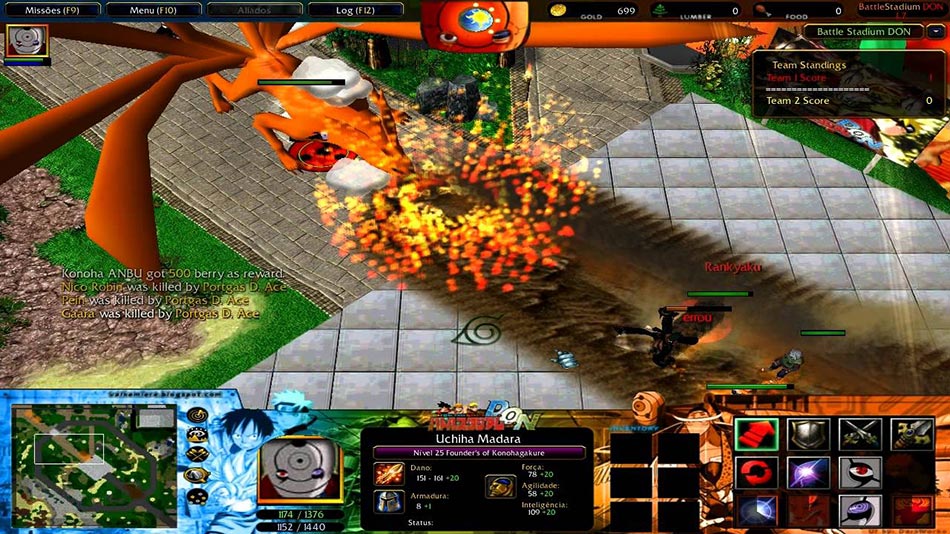 The Map Battlestadium Don offers the feeling of a Moba game (Multiplayer online battle arena) like Dota 2 or League of Legends. Over 50 characters from the three famous shounen mangas One Piece, Naruto and Dragonball Z are combined!
Each of these 50 heros has its own model and different spells. There is so much love in every single detail. Of course the map is not perfect but it has its own charme! Play Piccolo from Dragonball Z or Sasuke from Naruto. 😉
The map itself looks like a mix of places out of the mangas like the Dragonball Z city with the streets and modern buildings.
Even if it is Warcraft 3, the patterns, structures and anime models are implemented great into the World Editor!
Warcraft 3 Battlestadium Don Game Modes:
The map offers various playable mods:
Hero arena mode
Kill the boss mode
AOS mode (most popular & recommended)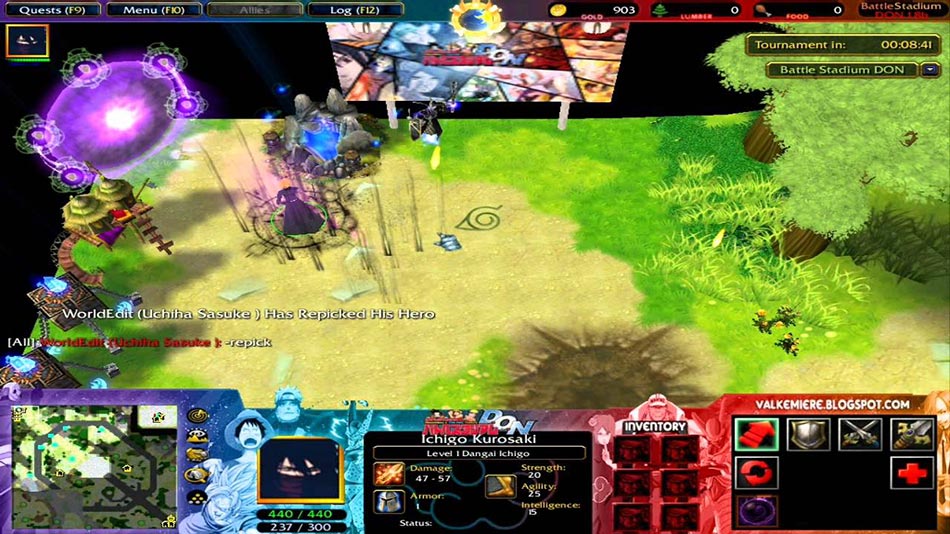 WC3 Battlestadium Don Screenshots:
Warcraft 3 Battlestadium Don Anime Hero Artwork:

Warcraft 3 Battle Stadium Don Video:
Here is a preview of the map Battlestadium Don 1.9 🙂 Have a look!

Do you like this anime Wc3 map? Have fun playing and give us your feedback! 🙂