Defense of the Ancients – the popular Warcraft 3 moba funmap!
In this article you can
download Dota 6.64
.
The map developer
Icefrog
used his epic magic! 😀 Here is the new Dota map for us:
For newer Dota Maps go here:
Dota Map Download Page.
Dota 6.64 is balanced better and some bugs are fixed. Some heroes got a big buff like Lone Druid & Dark Seer!
Read on…
| | |
| --- | --- |
| DotA Version: | DotA 6.64 |
| Filename: | DotA Allstars v6.64.w3x |
| Language: | English |
| Release Date: | 13.10.2009 |
| Map Size: | 16.4 MB |
| Downloads: | 718,179 |
Download DotA 6.64
In the Dota map 6.64 Allstars many cosmetics were made:
Dota Items have been scaled & adjusted.
This is good for the overall balancing and the game makes more fun!
The Scoreboard shows more and compact information now! 😉
Icefrog also added some cool things in Dota 6.64 like the colored teleportation. A bad thing for your stolen lifetime: Dota takes longer now!!! 😀 The Barracks regenerate faster and you can buyback for less gold, wtf really! 😀
Have fun playing, my friends!
Download
DotA 6.64 Changelog
Here is the Dota 6.64 Changelog of the Heroes & Items:

Many hero fixes & bug remove.
In Dota 6.64 many heroes are balanced, some spells are buffed!
Dota item prices have been adjusted.
Buyback costs rescaled
Dota Scoreboard improvements
Barrack Regeneration increased.
Colored Teleportations.
More soft adjustements & improvements.
Dota 6.64 Instructions
To play the Dota Allstars Map v6.64 just copy it into your correct Warcraft 3 Maps folder.
Then choose the map and start the game! 🙂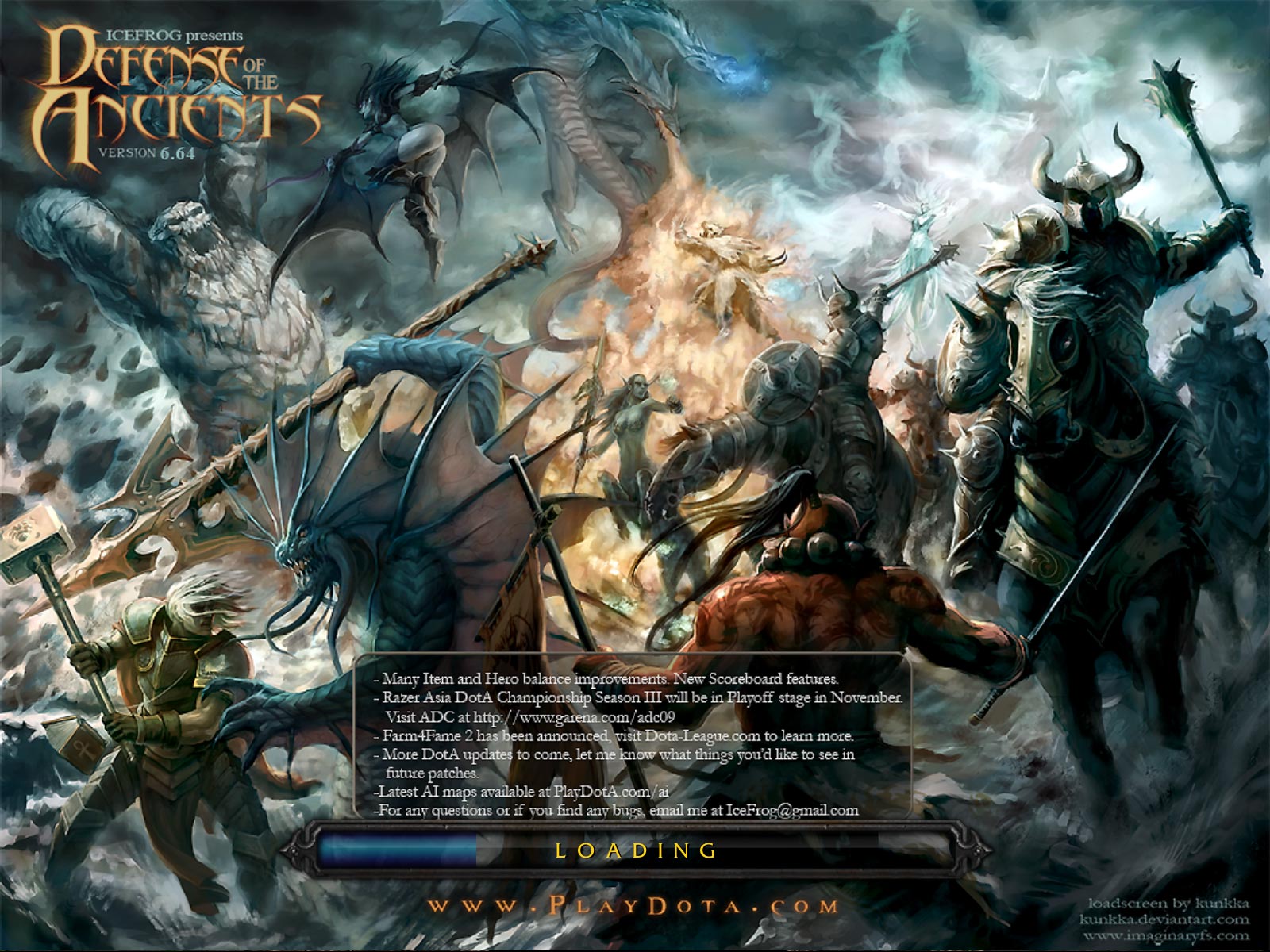 Enjoy Doto! 😀