Liteshow
800 V-Bucks

Uncommon

"Light it up!" Male neon party Outfit for Fortnite Battle Royale!

Get this Fortnite Skin in the Cash Shop rotation.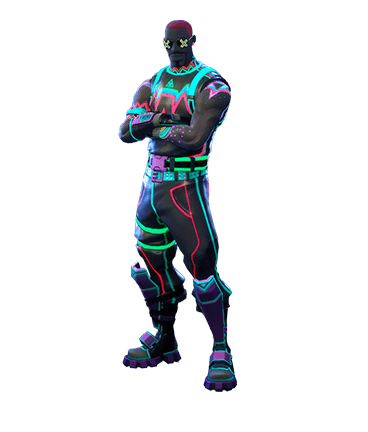 Quick Links:
More Fortnite Skins:
Fortnite Skin Liteshow
The Fortnite Battle Royale Liteshow Skin is a male uncommon Outfit that can be bought for 800 V-Bucks. Liteshow is a party guy that comes straight out of the disco! The neon colors look really crazy! Do you like this Skin?
Liteshow Set
This Skin is the male Outfit of the Neon Glow Set, the female Outfit is called Nitelite. The Set also contains the Glow Stick Pickaxe and the Glow Rider Glider.
Liteshow Outfit Design
The Liteshow Oufit has a black skin color and a lot of neon lines and stripes on it. The neon elements shine green, pink, blue, red and teal! Liteshow is also wearing black sunglasses with a white X on both eyes!
Liteshow PNGs and Icons
PNG Download and Icons of the Liteshow Outfit:

Gallery and Wallpaper
Gameplay Video
Liteshow Skin Video:

View all Fortnite Skins