Commando
800 V-Bucks

Uncommon

The Commando Fortnite Skin is one of the most basic female Skins for Battle Royale.

The uncommon Skin Commando can be bought in the Item Shop for 800 V-Bucks.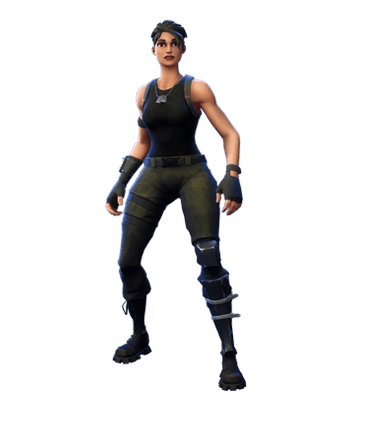 Quick Links:
More Fortnite Skins:
Commando Skin
Starter Kit

Welcome to the Commando Skin page for Fortnite Battle Royale! This Outfit is one that everyone knows, since it is one of the most shown Skins. Do you own it?

Army Female Skin

The Commando Skin is a female Fortnite Army Outfit! Do you even like female Outfits? Many love them!
Set of the Fortnite Commando Skin
The Commando Skin has no set.
Fortnit Military Army Commando Skin Design
This military girl is wearing a dark tank top for her nice army Outfit.
The Commando Skin is darker than the Pathfinder female outfit. She has a cool military chain, dark green pants, dark boots & gloves.
Commando Outfit PNGs and Icons
Download the Fortnite BR Commando Skin PNGs and Icons here:

Gallery & Wallpaper
Get these cool wallpapers for your desktop, mobile phone or Facebook profile. 😉

Gameplay Video
See the Commando Skin in action in this gameplay video:

View all Fortnite Skins