Laser Chomp
1500 V-Bucks

Legendary

Laser-guided. Razor-sharp. Slippery.

Get this legendary Fortnite Glider in the Item Shop rotation for 1500 V-Bucks.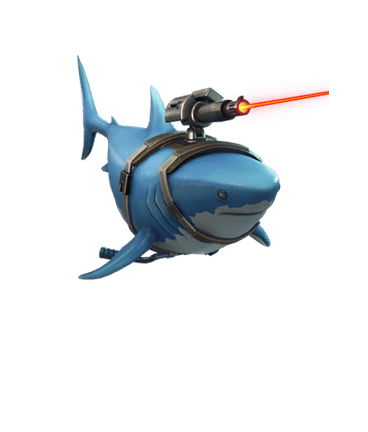 Quick Links:
More Shop Items:
Fortnite Glider Laser Chomp
Laser Chomp ist the legendary Fortnite glider, that has the most style in the game.
A shark with a laser? That's just crazy! xD
The Laser Chomp glider weapon is just a cosmetic costume it can not shoot.
Laser Chomp Set
The Fortnite glider Laser Chomp is part of the Chomp Set, which also contains the Chomp Sr. Skin, the Chomp Jr. Pickaxe and the Shark Fin Backpack.
Laser Chomp PNGs and Wallpaper
Gameplay Video:
All Shop Items