Hot Ride
1500 V-Bucks

Legendary

Burn down the road.

Get this legendary Fortnite Glider in the Item Shop rotation for 1500 V-Bucks.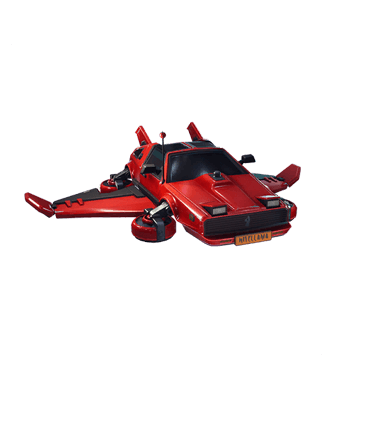 Quick Links:
More Shop Items:
Fortnite Glider Hot Ride
The Fortnite Glider called Hot Ride is a legendary red roadster! This car looks like a DeLorean from the 80's. The Hot Ride is a red car with wings!
Hot Ride Set
This glider is part of the Garage Band Set, which also contains the Synth Star Skin, the Stage Slayer Skin, the Kick Drum Backpack, the KEytar Backpack and the Lead Swinger Pickaxe.
Hot Ride PNGs and Wallpaper
Gameplay Video:
All Shop Items