Scarlet Defender
800 V-Bucks

Uncommon

"Poised for victory." Red & Golden Skin with white pants - beautiful girl Outfit.

Get this awesome Fortnite Skin for 800 V-Bucks in the Cash Shop.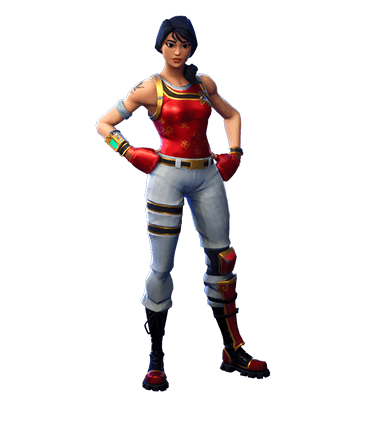 Quick Links:
More Fortnite Skins:
Fortnite Skin Scarlet Defender
The Scarlet Defender Skin is an awesome female costume for Fortnite Battle Royale! It was released in Season 3 and the flower pattern make her look like a chinese girl! The golden and red colors let her shine bright!
Scarlet Defender Set
Not part of any Fortnite Item Set.
Scarlet Defender Outfit Design
The Fortnite Outfit Scarlet Defender is wearing a red shirt with a golden pattern on it. She has white gray pants with black boots. The red boxing gloves make her look like fighting girl! The Scarlet Defender Skin is really shiny and looks a bit chinese because of the flower icons on her shirt.
Scarlet Defender PNGs and Icons
Gallery and Wallpaper
Wallpaper of the Scarlet Defender Fortnite Outfit:

Gameplay Video
View all Fortnite Skins