Red Knight
2000 V-Bucks

Legendary

"The red menace of Anarchy Acres." Red and Black leather Skin.

The Red Knight Outfit can be bought in the Item Shop for 2000 V-Bucks.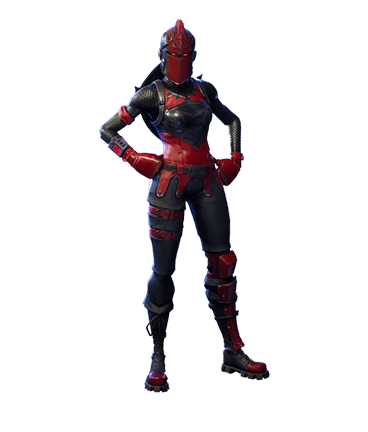 Quick Links:
More Fortnite Skins:
Fortnite Skin Red Knight
The Fortnite Battle Royale Raven Skin is a legendary Outfit that has been released by Epic Games in Season 2. At first it was rare skin for 1200 V-Bucks but now it is a legendary one for 2000 V-Bucks. The Red Knight is wearing a red and black leather suit and it is the Red Menace of Anarchy Acres of the Fort Knights Sets.

Red Knight Set
The Fortnite Red Knight Outfit is part of the Fort Knights Set, which also contains the Black Knight Skin, the Blue Squire Skin, the Royale Knight Skin, the Red Shield Backpack, the Brave Glider, the Sir Glider, the Axecalibur Pickaxe, the Crimson Axe Pickaxe, the Black Shield Backpack, the Royale Shield Backpack and the Squire Shield Backpack.
Red Knight Outfit PNGs and Icons
Gallery and Wallpaper
Wallpaper of the Red Knight Skin:

Gameplay Video
View all Fortnite Skins