Leviathan
2000 V-Bucks

Legendary

"Call me fishman." Fortnite Alien Fish Costume.

Get this legendary Skin for 2000 V-Bucks.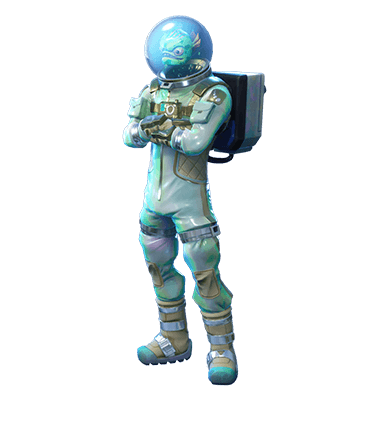 Quick Links:
More Fortnite Skins:
Fortnite Skin Leviathan
The Fortnite Battle Royale Skin called Leviathan is an alien right from the outter space! It is a really unique legendary Outfit that can be bought for 2000 V-Bucks in the Cash Item Shop rotation.
The alien head is inside a glass bowl filled of water looking like an evil piranha fish. He looks like the movie character Minion from the film Megamind.
Leviathan Set
The Leviathan Outfit is part of the Space Explorer Set which contains thirteen cosmetic items!
The Dark Voyager Skin, the Dark Vanguard Skin, the Mission Specialist Skin, the Moonwalker Skin, the Voyager Glider, the Planetary Probe Glider, the Deep Space Lander Glider, the Orbital Shuttle Glider, the EVA Pickaxe, the Dark Void Backpack, the Fish Tank Backpack and the Astro Backpack!
Leviathan Outfit Design
The Leviathan Outfit is an alien fish with an astronaute costume. His astronaute suit is white an light blue and inside his glass bowl a re bubbles.
Leviathan PNGs and Icons
Gallery and Wallpaper
Gameplay Video
View all Fortnite Skins