Battle Hound
2000 V-Bucks

Legendary

"Release the hound!" Medieval Bronze Wolf Warrior.

This Outfit can be bought for 2000 V-Bucks in the Cash Shop.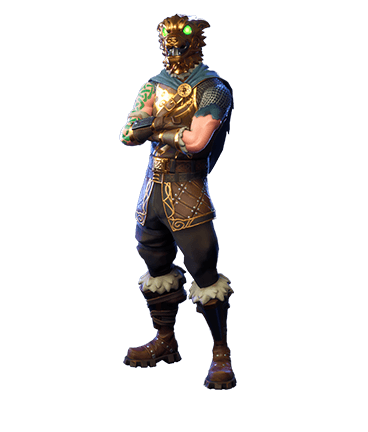 Quick Links:
More Fortnite Skins:
Fortnite Skin Battle Hound
Wolf Fortnite Skin that just looks crazy! Get this Skin called Battle Hound with his bronze hat and his green glowing eyes!
Battle Hound Set
The Battle Hound Skin is part of the Fortnite Set called Laoch, which also contains the Highland Warrior Outfit, the Buckler Backbling, the Crested Cape Backpack, the Silver Fang Pickaxe and the Storm Sigil Glider.
Battle Hound Outfit Design
This costume for Fortnite Battle Royale is a medieval bronze Outfit with a leather armor. He has a blue cape with a light rig! The eyes of the Battle Hound Skin are glowing green!
Battle Hound PNGs and Icons
Battle Hound Outfit PNG Download:

Gallery and Wallpaper
Gameplay Video
View all Fortnite Skins