Assault Trooper
800 V-Bucks

Uncommon

The Fortnite Battle Royale Skin Assault Trooper has an uncommon (green) rarity.

To get this Outfit, you can buy it in the Cash Shop for 800 V-Bucks.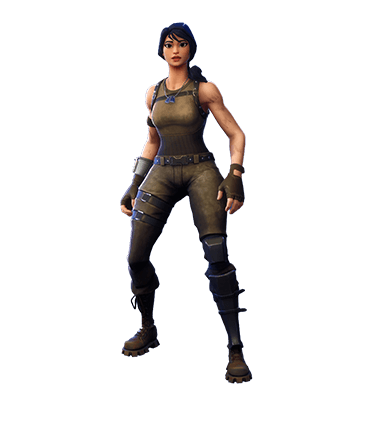 Quick Links:
More Fortnite Skins:
Fortnite Skin Assault Trooper
The female only Fortnite Skin Assault Trooper was released in Season 2 by Epic Games.
Set
The Assault Trooper Outfit is not a part of any set.
Assault Trooper Outfit Design
This costume is a cosmetic item with a soldier look! The Assault Trooper girl is wearing military brown army clothes with brown boots, gloves and a brown shirt. Another detail are the military dog tags.
PNGs and Icons
Gallery and Wallpaper
Assault Trooper Wallpaper:

Gameplay Video
View all Fortnite Skins