Welcome to the Fortnite PC Installation guide page! The cool thing about Fortnite is that you can play it on different devices!
Here you can find a simple tutorial for beginners how to install Fortnite on a PC!
Step 1: Download Fortnite to your PC
Go to the Epic Games Fortnite PC download page. Here you can download Fortnite for PC. On the page you can choose which device you are on, but it also checks your system automatically and on the PC and MAC the download will start instantly. Wait until the download is complete, meanwhile move on to the next step!
Step 3: Create an Epic Games Account
Now click on signup in the upper right corner, and choose no, you have not played Fortnite yet. Then you will get to the screen below, where you have to enter all of the details. To be faster you can also choose a facebook or google plus login. If you already have an Epic Games Account for Fortnite just sign in!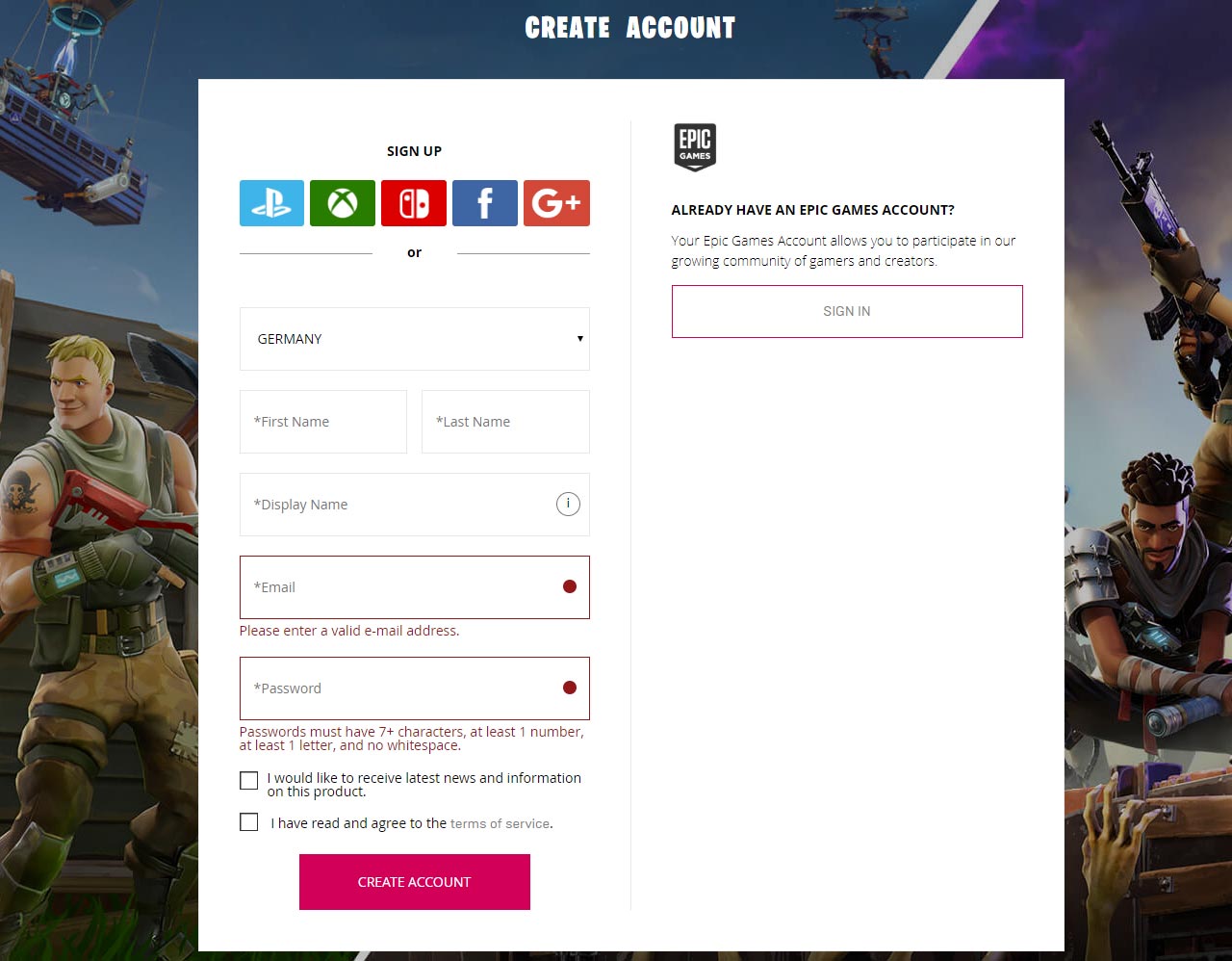 Step 4: Install and login into the Epic Games Launcher
Now install the file and start the Epic Games Launcher, which you need to be able to play Fortnite Battle Royale. On the first screen you have to login with the account you have created before: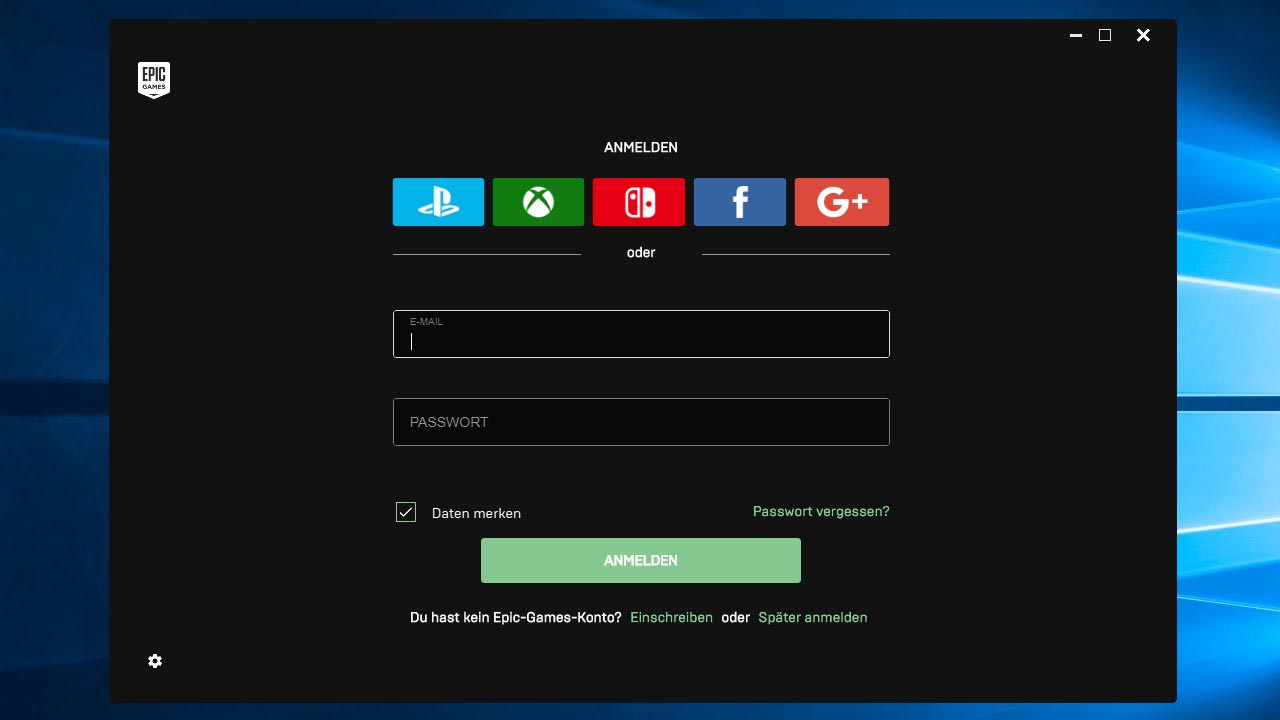 Step 5: Install Fortnite
Now search for Fortnite and just install it, since the game is free to play you do not have to pay anything. Just check that you have enough space on your harddrive, Fornite is a really huge game which will need more than 30GB of space!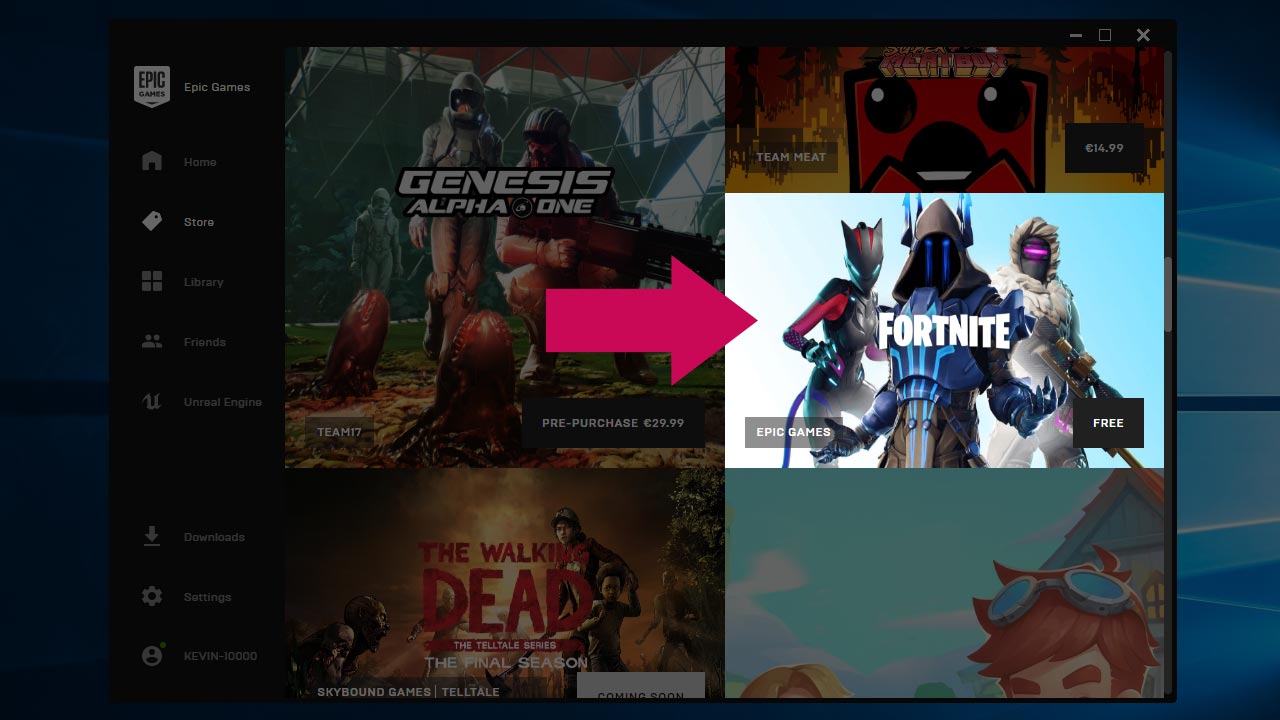 Step 5: Launch Fortnite and visit the settings before you play
Before you jump into a Battle Royale game you should check the Fortnite game settings first! Turn down the volume if you need to and make yourself comfortable with all the hotkeys you will need to farm resources, build walls and shoot down the enemies!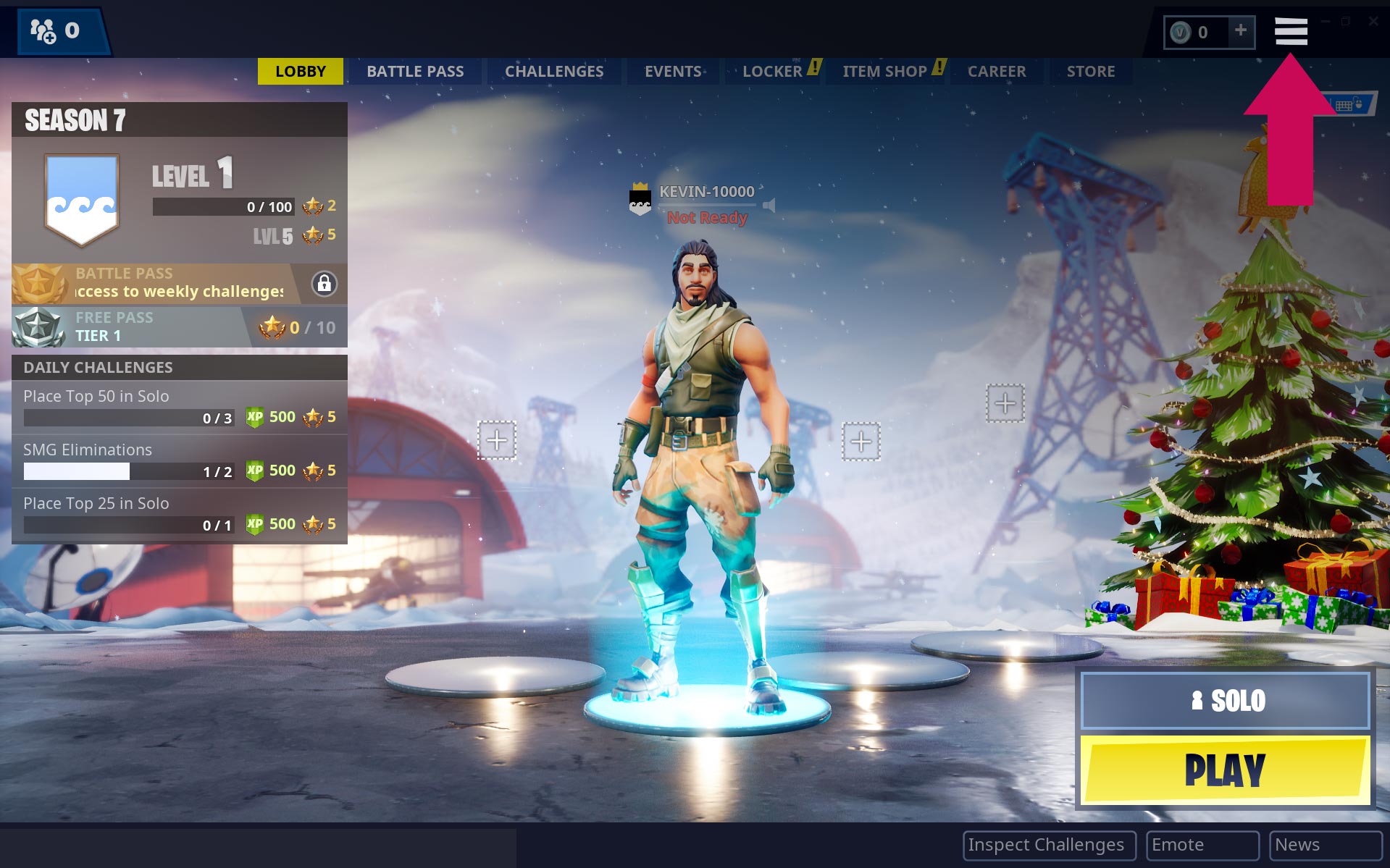 Step 6: Play one of the Fortnite Game Modes:
In Fortnite you can choose between different game modes! In Fortnite Battle Royale you can play alone (solo match) in a duo team or squad team with three or four players.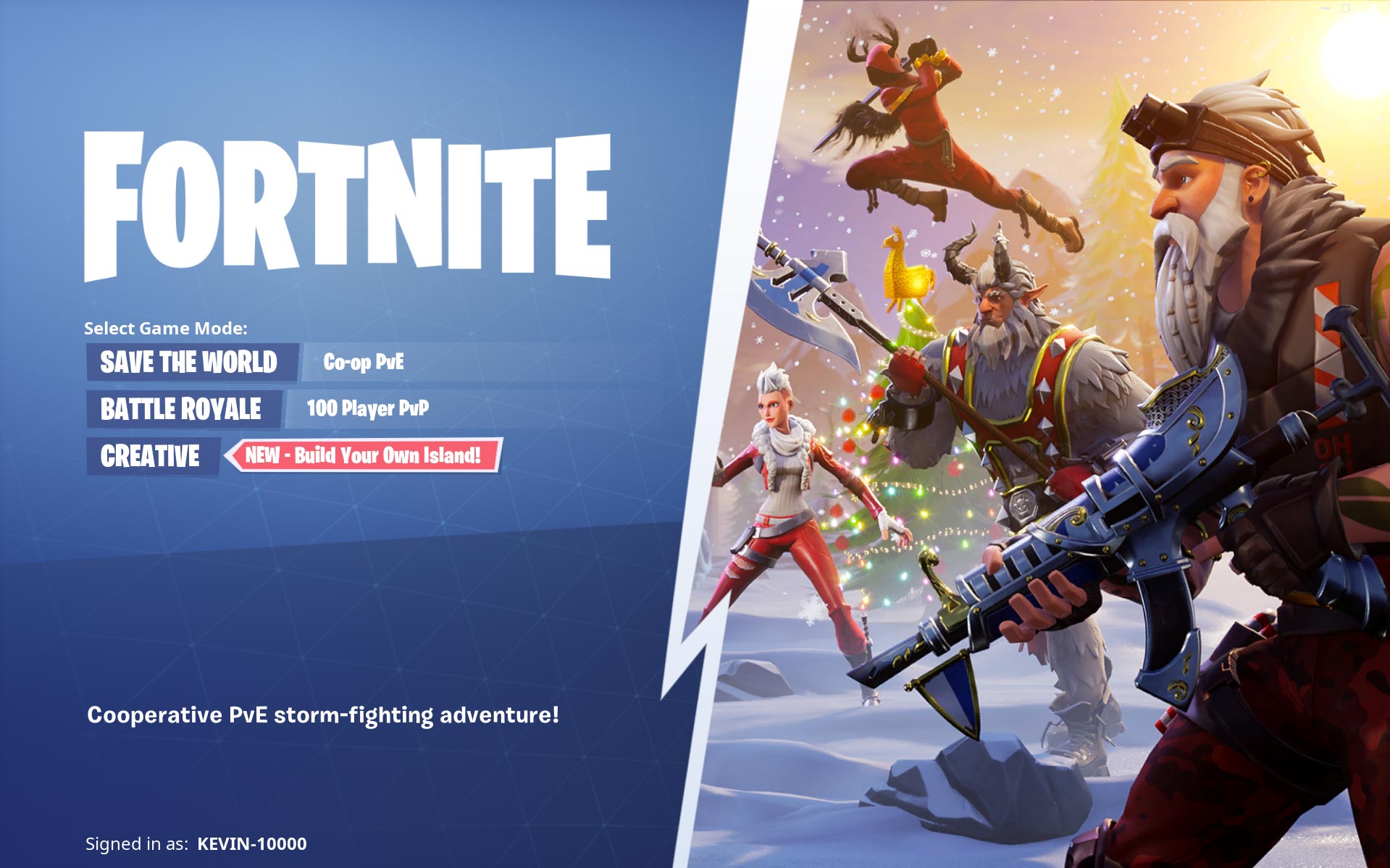 Fortnite Game Modes:
Fortnite Battle Royale Solo Match: Play alone vs 99 other players.
Fortnite Battle Royale Duo Match: Play together vs 49 other teams.
Fortnite Battle Royale Squad Match: Team of 3 or 4 players against 24 other teams.
Fortnite Save the World: Single player which you can play alone or as a duo.
Limited Time modes: Creative Mode (build your own Fortnite Island). This is just an example which was active right now, when I created the guide. 😉
To get started get in touch with our Fortnite learning area!