Summer Strummer
1500 V-Bucks

Epic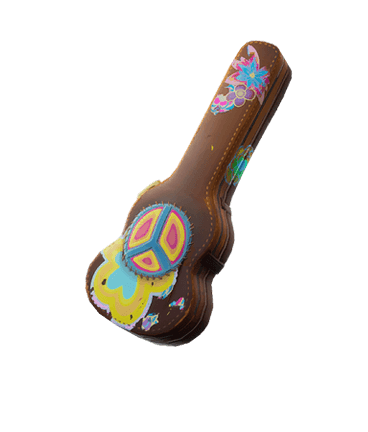 Quick Links:
More Shop Items:
Fortnite Summer Strummer Backpack
Backpacks are also called Back blings and these Fortnite items are cosmetic extras that you can equip ingame. Backpacks can be bags, capes or shields and give your hero a cool look. To get the Summer Strummer Fortnite Backpack you have to get the Flower Power Set, with the Far Out Man Skin.
Item Set
The Summer Strummer Backpack belongs to the Flower Poer Set with the Far Out Man Outfit.
Summer Strummer Backpack Design
The Summer Strummer is a colorful guitar, you can jump around the Fortnite Battle Royale Map to spread peace and harmony! 😀
For all the Hippies out there!
Summer Strummer PNG Download
All Shop Items