You can create awesome Warcraft 3 Hotkeys in many different Ways! I played a lot of Warcraft 3 and Dota so i can tell you I tested them all. 😀 Its up to you how you want to create your own Warcraft 3 Hotkeys, but I made a list and it follows my priority from best to worst!!!
Enjoy! 🙂
What are Custom Hotkeys for Warcraft 3 and Dota?
Custom Hotkeys allow you to bind spells and actions onto the hotkeys on your keyboard that fit perfectly to your personal needs. The basic default Warcraft 3 and Dota Hotkeys are very mixed and randomly spread over the whole keyboard! 😀
By grouping these hotkeys to a minimum of selected keys, gamers are able to maximize the effectivity inside the game!
If you know every key for every command blindly, you will be faster and better!
Dota and Warcraft 3 are about APM, APM stands for 'Actions per Minute', with the perfect custom hotkeys the apm will increase!
Warcraft 3 Custom Hotkey Tools
Here are all possible options to configure your Warcraft 3 custom hotkeys.
The most common custom hotkeys are:
• Place 1: The Warkey tool. 🙂
• Place 2: QWER combination (just download the customkeys.txt)
1. Warkey (Best Wc3 hotkey tool)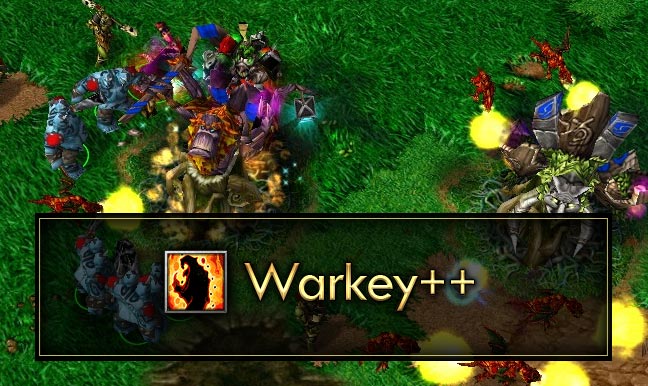 Simple and Awesome – No Installation need!
The best warcraft 3 hotkey tool in this world. 😉
See More
2. Customkeys QWER (Ready to Download)

Nearly every Dota and Warcraft 3 players is using the QWER spell and building combination.
Are you one of us? 😀
Download them and simply replace the QWER Customkeys.txt
See More
3. Warkeys (extensive detailed software)

Great keytool too and good for you if you want to setup many things in detail!
Use predefined grid layouts and adjust them! 🙂
See More
4. DR Jones Customkeys Generator

Many people know the good old DR Jones Customkey Generator – it is still online:
Simply create and download your Customkeys.txt – Easy to use even for No-Brainers!!!
DR Jones Customkeys Generator (External)
5. Keycraft – Customize everyting

You can import and export Hotkeys – well its an okay tool for Warcraft 3 Hotkeys – not my favorite.
See More
6. Customkeys YXCV (Ready to Download)

Some people love the YXCV style 😀 😀 download and enjoy!!!
See More
7. Warcraft 3 and Dota Customkey App Tool

A more modern app to create a customkeys.txt – Really good! 🙂
Customkey Online App (External)
---
That's it my friends =) Choose da best Warcraft 3 Hotkeys – it's up to you!
If you do it right you can massively optimize your in-game skill by setting nearly everything on Keys! Some of my friends use like 10 Keys JUST ON THEIR MOUSE LOL. That's a matter of taste maybe.

If something is broken just tell and I fix.