Midfield Maestro
1200 V-Bucks

Rare

"Represent your country in style!" Customizable midfield soccer player.

Get this Skin in the Item Shop for 1200 V-Bucks.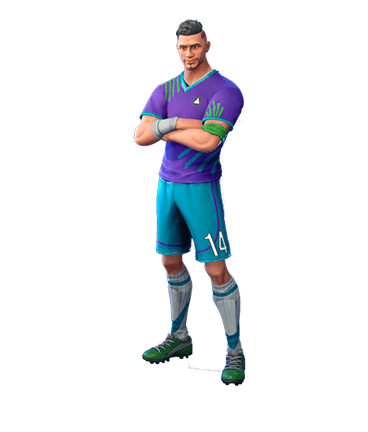 Quick Links:
More Fortnite Skins:
Fortnite Skin Midfield Maestro
Midfield Maestro is one of the customizable World Cup 2018 Outfits for Fortnite Battle Royale. You can change the country and the number on the back. Midfield Maestro has a short fresh haircut like David Beckham and is a midfield soccer player with a soccer jersey.
Midfield Maestro Selectable Styles
The Goalbound Outfits are customizable and you can choose the country you want:

Midfield Maestro Set
The Fortnite Outfit Midfield Maestro is part of the Goalbound Set, which also contains the Super Striker Skin, the Stalwart Sweeper Skin, the Dynamic Dribbler Skin, the Finesse Finisher Skin, the Aerial Threat Skin, the Poised Playmaker Skin, the Clinical Crosser SKin, the Vuvuzela Pickaxe, the Elite Cleat Pickaxe and the Goalbound Glider.
Midfield Maestro Outfit PNGs and Icons
Gallery and Wallpaper
Gameplay Video
View all Fortnite Skins