In the Fifa 2017 online mode you are able to create the Ultimate Team you ever wanted! Buy the players you love <3 and compose the perfect mix to win games!
There is only one little problem:
Every good player cost a lot of Fifa Coins!
Now you have TWO Options:
Pay with real money and buy expensive FIFA Coins
OR: Become a smart dealer at the Fifa marketplace and earn a lot of coins for free via trading!
Ronaldo & Messi in the Fifa Ultimate Team?
You also want Christiano Ronaldo or Lionell Messi as a part of your team without paying money?
Then this article is perfect for you!
I made it able to make more than a million Fifa Coins via trading or like I call it: via Sniping! 😀
It's real, follow the steps and you will see your personal benefit really fast!
If you got any questions comment below. 🙂
Making Coins in Fifa 17 the smart way!
To get the most possible Coins out of 1 Card is to Snipe Players which are getting temporary expensive. There are several reasons why players are getting expensive. The most important reason are the Squad-Builder-Challenges (SBC) like the Marquee-Match-Ups.
There are a lot of Criteria which affect the market a lot.
E.g. there is a SBC where you need a Italian player from Juventus Turin. Players like Rugani ore Sturardo will be much more expensive than before, because they are the cheapest way to fit that special criteria. The Price will get up from Discard price to Max-Sell Price (10.000 Coins). And that Criteria will be your filter.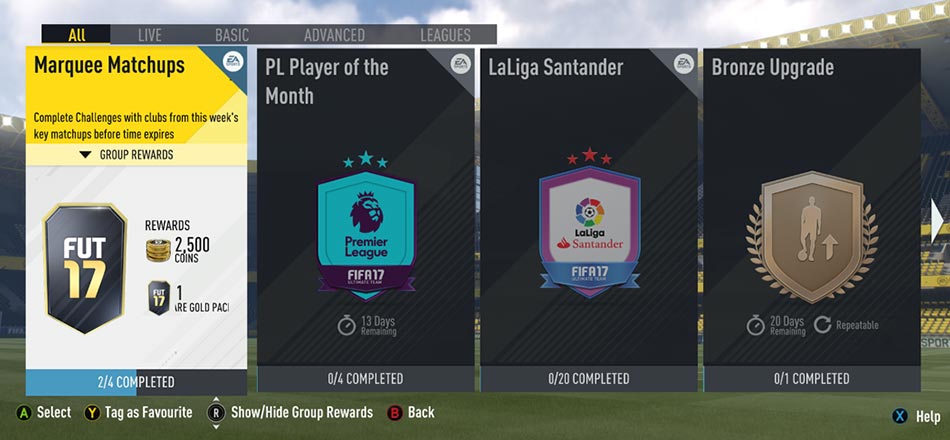 Step 1: Find a good filter
There are a Lot of ways to find these filter. You can go through the Marquee-Match-Ups and do them. If you have to buy the players for the SBC, you will see that some Players are way too expensive compared to their normal value. If you dont have any sense for that, you could check sites like futbin.com to see how the Card is affected due the SBC. You could also just check what will be needed for the SBC and combine some things to get a Ultimate filter for yourself. I know, there is some time you have to invest in getting these filters. But there are some easy ways to get them without getting a Headache. Therefore you should search on Youtube.com for filters, and go for videos from the cureent week or even the current day. So many Youtubers are showing their filters, you don't even need a clue what they're doing, just copy it. ;D
Step2: Make the math
Remember that you have to pay 5% EA-taxes per sold Card. That means if you sell a Card for 2000 Coins you gotta keep in mind that you have to pay 100 Coins tax.



To get a profit you should bought that card at least for 1800 Coins to make a bit of profit. But what we want, is way more profit than 100 Coins. That's why you try to snipe that Card for 1500 Coins or less.
Step3: Buy the player as fast as you can
There is a big reason why players get up in price. And that is that some players are getting more favoured and many people want to get them and are willing to pay more. So the cheap Cards of them are gone quite fast. So you gotta be very fast to get a Card.
Step4: Refresh and be ready
You go on your Transfermarkt and get the right settings to start sniping. On the next step you search for the Min-Buy-Now-Price. If its 2000 Coins like in our example "in Step2", you go down to 1500 Coins. What you wanna do now is to search and if no Card is popping up, you have to refresh the market. The easiest way to refresh is to set the Max-Bid-Price to max. and go one done and research. If suddenly a Card pops up you gotta buy it as fast as you can. And there it is 400 Coins instant profit for you. 😛
Step5: Sell at the right time
Sometimes it make sense to keep the Card for a Day or more. Everyone tries to do the Squad Builder Challenge (SBC) as fast as they can or at the last second. So keep that in mind, if the SBC goes for about 4 days. The best days to sell are the first and the last. If it goes to Player of the Month SBC, there are the first and the last 3 days. If you think of that and don't need the Coins instantly you can get more coins with a bit of a risk that the Players go down in price or don't even Sell at all. But no risk, no fun. ;D
Step6: Be Happy
If one card is sold you always gonna have that feeling, like you won some sort of Jackpot! Enjoy it, buy that Player you always wanted and snipe more. Remember that you favourite Player could get an IF Card at anytime, which will be much more expensive. 😉
---
The best way to make Fifa Coins for free
Try it on your own! Is everything understandable?
For me these tips gave me so much coins and great players, I hope it will help you with your Fifa Ultimate Team career! Check it out and let me know if it works for you. 😀
This my team with that I reached the Top 40 of the world – without paying real money!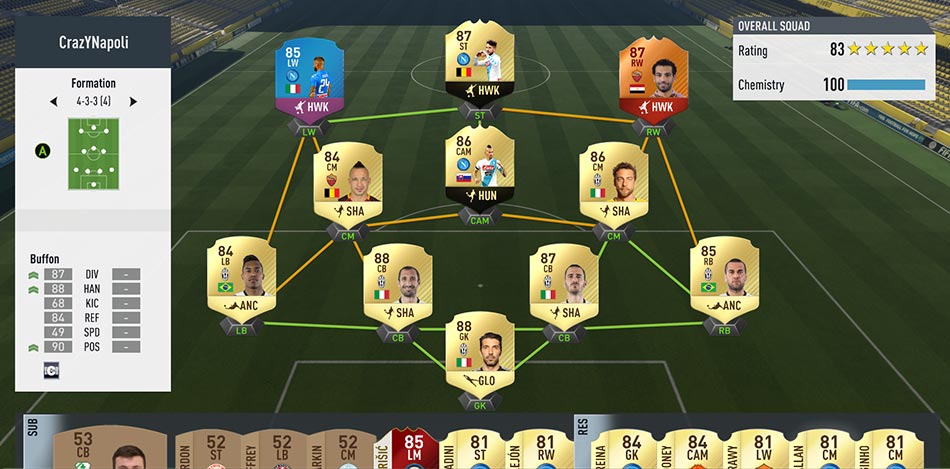 In my opinion it is too hard to get a lot of Coins with just playing games. So you have to buy them or trade. And trading or sniping is really fun and you could get a bit addicted to it. I could've never afford Dries Mertens for 500k without sniping. And if you don't know it yet, there is a trading app from EA called Companion. You should check it out, with that app you can refresh your Sell-List every hour. 😉
---
Have fun and get a lot of Coins!
Cheers!
Your CrazYSlayt
If you want to know more about me, in a next post i show you my team line-up and stuff.