Welcome to the Wintermaul One Map for Warcraft 3 The Frozen Throne!

| | |
| --- | --- |
| Overview: | View all Warcraft 3 Maps |
| Map Category: | Tower Defense |
| Warcraft 3 Map Name: | Wintermaul One Revolution |
| Map Rating: | |
| Release Date: | 2019 |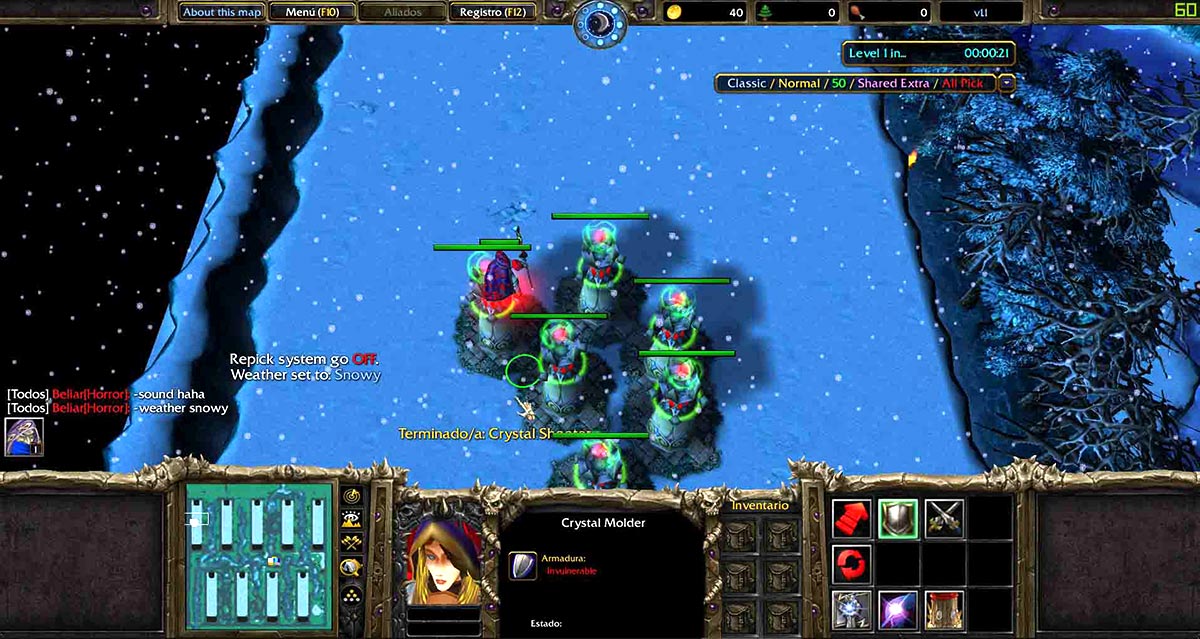 About the Creators:
The Wintermaul team is developing the map and making it better and better: Beliar is one of the creators and they are working on new updates!
They are doing great work you can support them via donations. Let's support the great Warcraft 3 community and show the world that WC3 is the best game ever!
Warcraft 3 Wintermaul One Map Download:
In Wintermaul you build towers and defend against the incoming waves, which get harder over time. Therefore it's crucial to get the best possible tower combinations, because towers deal different damage based on the armor type and element of the wave. It is the enhancement of the basic Warcraft 3 Tower Defense Map brought to us in 2019!
Here you can download Wintermaul One Revolution for Warcraft 3:
Download (Wintermaul One Website)
The file size is about 7mb.

Wintermaul One Map Features:
Over 48 Wintermaul Races!
Over 30 Waves of enemies!
In addition to that different modes are playable for a better game experience.
The map will be prepared for Warcraft 3 Reforged.
Discord server for the community.
Wintermaul Revolution Game Lobbies:
Here is a screenshot of the game lobbies. For example to enter a game just copy the game name and enter it into WC3 custom game name: