Trooper
800 V-Bucks

Uncommon

"Uncommon trooper outfit." Cool icy soldier Outfit for Fortnite.

The Skin can be bought for 800 V-Bucks in the Cash Item Shop rotation.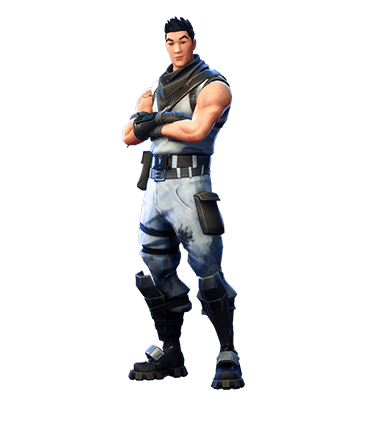 Quick Links:
More Fortnite Skins:
Fortnite Skin Trooper
The Fortnite Battle Royale Skin called Trooper is a male military Outfit that was released in Season 2. He has a cool straight look and the Skin is similar to the Tracker Outfit!
Trooper Set
The Trooper is not part of any Set.
Trooper Outfit Design
The Fortnite Trooper Outfit is wearing a soldier outfit with icy colors! He has a blue white tank top and pants, a black scarf with black gloves. The Trooper Outfit looks cool & military.
Trooper PNGs and Icons
Get free PNGs and Icons of the Fortnite Trooper Skin:

Gallery and Wallpaper
Gameplay Video
View all Fortnite Skins