Sky Stalker
2000 V-Bucks

Legendary

"Barrel roll through the competition." Sky Stalker Skin with gas mask.

This legendary Skin can be bought for 2000 V-Bucks in the Item Shop rotation.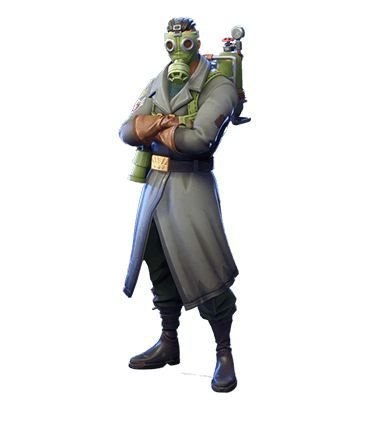 Quick Links:
More Fortnite Skins:
Fortnite Skin Sky Stalker
The Fortnite Battle Royale Skin Sky Stalker is a legendary Season 4 Outfit that you can equip. Sky Stalker looks really epic and evil, he represents a a soldier from the second world war and is a pilote with gas mask. He has a grey jacket like a government agent.
Sky Stalker Set
The Fortnite Outfit Sky Stalker is part of the Sky Stalker Set, which also contains the Gasp Backpack.
Sky Stalker Outfit PNGs and Icons
Gallery and Wallpaper
Sky Stalker Wallpaper:

Gameplay Video
View all Fortnite Skins