Rex
2000 V-Bucks

Legendary

"Hunting the competition to extinction." Green dinosaur Skin.

The Rex Outfit can be bought in the Fortnite Item Shop.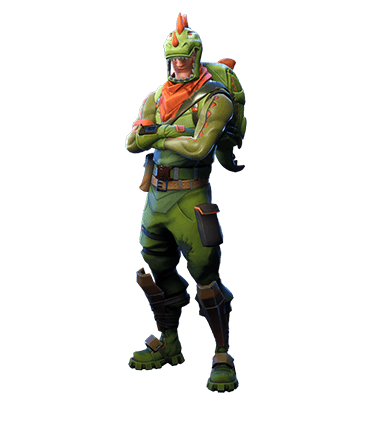 Quick Links:
More Fortnite Skins:
Fortnite Skin Rex
The Fortnite Battle Royale Skin Rex is a legendary Season 3 Outfit. Rex is a green dinousaur with an orange bandana and an orange horn. He looks like Reptar from Rugrats or as Boo from Monsters Inc. or Rex from Toystory!
Rex Set
The Fortnite Outfit Rex is part of the Dino Guard Set, which also contains the Tricera Ops Skin, the Hatchling Backpack, the Scaly Backpack, the Bitemark Pickaxe, the Pterodactyl Glider and the Fossil Flyer Glider.
Rex Outfit PNGs and Icons
Gallery and Wallpaper
Gameplay Video
View all Fortnite Skins