Red-Nosed Raider
1200 V-Bucks

Rare

"It's time for some reindeer games." Red nosed christmas girl.

Get this Fortnite Outfit for 1200 V-Bucks in the Item Shop.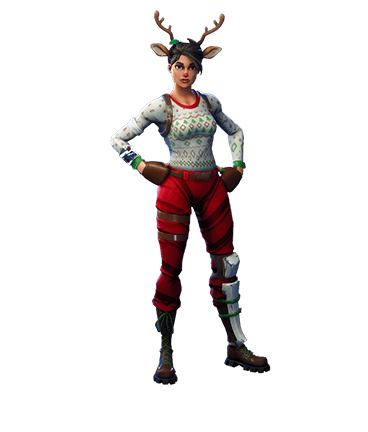 Quick Links:
More Fortnite Skins:
Fortnite Skin Red-Nosed Raider
Red-Nosed Raider is a rare female Fortnite Skin that you can equip as an aesthetical item. She has been released in the 2018 winter holidays. Red-Nosed Raider is wearing a christmas sweatshirt and has reindeer ears with a red nose.
Red-Nosed Raider Set
The Red-Nosed Raider Outfit is not part of any Fortnite Set.
Red-Nosed Raider Outfit PNGs and Icons
Gallery and Wallpaper
Gameplay Video
View all Fortnite Skins