Fortune
1200 V-Bucks

Rare

"Take charge of your fortune." Cool Sunglass Girl.

Get this Skin for 1200 V-Bucks in the Item Shop.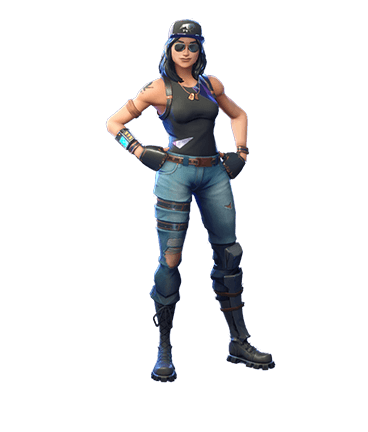 Quick Links:
More Fortnite Skins:
Fortnite Skin Fortune
The Fortnite Skin Fortnute is a female Outfit with an urban tank top look. She is wearing denim jeans, a cap, black sunglasses and dog tags.

Fortune Set
Fortune is a rare Fortnite Outfit that is part of the Sharp Style Set, which also contains the Moniker Skin, the Studded Axe Pickaxe and the Rhinestone Rider Skin.
Fortune Outfit PNGs and Icons
Gallery and Wallpaper
Gameplay Video
View all Fortnite Skins