Fate
2000 V-Bucks

Legendary

"Prepare to meet your fate." Fortnite Futuristic Assasin Outfit.

Get this Skin for 2000 V-Bucks in the Item shop rotation.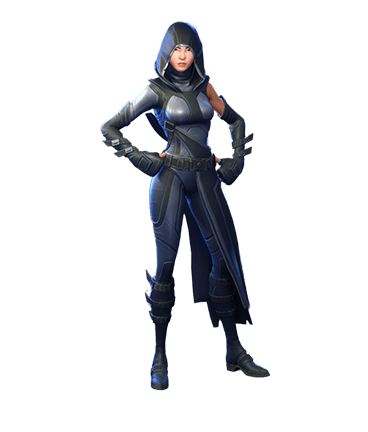 Quick Links:
More Fortnite Skins:
Fortnite Skin Fate
The Fate Battle Royale Skin is a female legendary costume for 2000 V-Bucks. It joined the battle in Season 4. It is the female version of the Omen Outfit.
Fate Set
The Fate Skin is part of the Overseer Set, which includes six cosmetic items. To these belong the Omen Outfit, the Battle Shroud Backpack the Split Wing Glider, the Fated Frame Pickaxe and the Ominous Orb Backpack!
Fate Outfit Design
The Fate Outfit is wearing a black and gray armor with a long cloak, with her black hood she looks like a dark futuristic assasin!
Fate PNGs and Icons
Gallery and Wallpaper
Gameplay Video
View all Fortnite Skins