Enforcer
2000 V-Bucks

Legendary

"Balance and order must be restored." Futuristic Enforcer of the Law.

This Outfit can be bought for 2000 V-Bucks.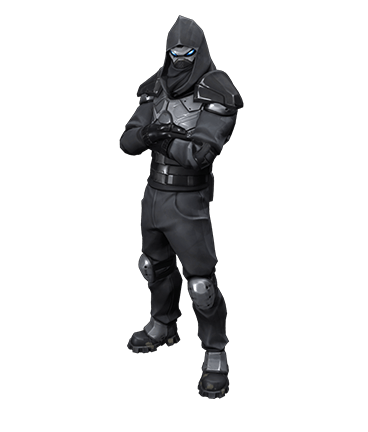 Quick Links:
More Fortnite Skins:
Fortnite Skin Enforcer
The Fortnite Battle Royale Skin Enforcer is a black legendary costume that you can get for vcoin 2000 V-Bucks.
Enforcer Set
The Enforcer is not part of any Fortnite Set but comes with the Subjugator Backpack.
Enforcer Outfit Design
The Enforcer is wearing a black hooded suit, He is covered in gray and black armor he is a futuristic Enforcer of the law and he has blue glowing eyes.
Enforcer PNGs and Icons
Download Fortnite Enforcer PNGs:

Gallery and Wallpaper
Gameplay Video
View all Fortnite Skins