Devastator
800 V-Bucks

Uncommon

"Dominate the eye of the storm." This guy is ready to fight and appears as a strong uncommon Outfit.

The Devastator Fortnite Skin can be bought in the Cash Shop rotation for 800 V-Bucks.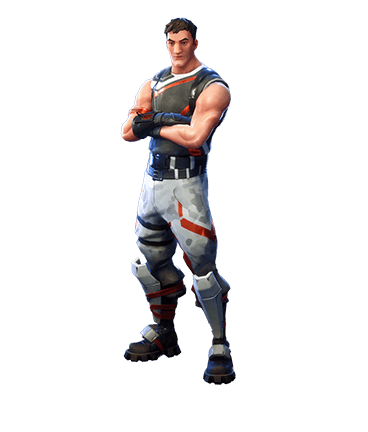 Quick Links:
More Fortnite Skins:
Fortnite Skin Devastator
The Devastator is a Fortnite Battle Royale Skin that is ready to destroy & eliminate! He joined Fortnite in Season 2 with his short hair and powerful appereance. The Devastator Outfit can be bought for 800 V-Bucks in the Fortnite Cash Shop rotation.
Devastator Set
The Devastator is the male Skin of the Storm Fusion Set. The female counterpart is called the Dominator! The Storm Fusion Set features four cosmetic items, which includes also the Pulse Axe and the Royale X Glider.
Devastator Outfit Design
The Devastator Outfit is a male Fortnite BR costume with brown hair and a grey shirt with white & orange stripes. His pants are grey with a camouflage pattern and he is wearing black gloves.
Devastator PNGs and Icons
Gallery and Wallpaper
HD Wallpaper for the Fortnite Devastator Outfit:

Gameplay Video
View all Fortnite Skins