Crimson Scout
800 V-Bucks

Uncommon

"A dashing and deadly scout." Chinese Fortnite Battle Royale Skin with a red shirt and golden ornaments.

To get the Crimson Scout Outfit, buy it in the Shop rotation for 800 V-Bucks.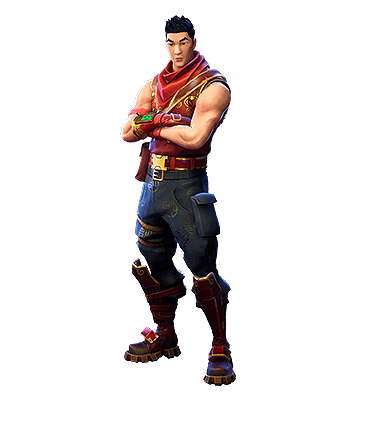 Quick Links:
More Fortnite Skins:
Fortnite Skin Crimson Scout
This guy is a deadly scout! 😀 The male Fortnite Battle Royale Skin called Crimson Scout is an uncommon Skin that you can buy in the Cash Shop for 800 V-Bucks!
The Crimson Scout Outift was released in Fortnite Season 3.
Crimson Scout Set
Not part of any Set.
Crimson Scout Outfit Design
The Crimson Scout Skin is a chinese looking Outfit, the asian looking male Scout has a red scarf and wears a shirt brown-red with chinese pattern on it.
The gold colors make him look valuable and shiny.

Crimson Scout PNGs and Icons
Get these Fortnite Crimson Scout Skin images from the Shop & Locker:

Gallery and Wallpaper
Gameplay Video
View all Fortnite Skins