Bullseye
800 V-Bucks

Uncommon

"I never miss." Bullseye loves playing Darts, and to release placed shots! Pow Pow!

Get this Uncommon Outfit for 800 V-Bucks in the random Shop Rotation.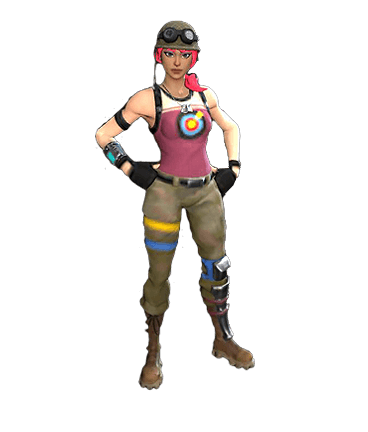 Quick Links:
More Fortnite Skins:
Fortnite Battle Royale Bullseye Skin
This redhead girl wears a jungle hat with sunglasses. She loves to strike and to place hard shots! This female Fortnite outfit is a costume that does not make your hero stronger, but looks awesome. The rarity is uncommon which leads to the price of 800 V-Bucks.
Bullseye Set
Not part of any Set.
Bullseye Skin Design
The female Fortnite Skin Bullseye is wearing a tanktop with a Darts image on it. She looks very cute but also mature. A colorful happy Bullseye Outfit!

Bullseye PNGs and Icons
Get the Bullseye Skin PNGs and Icons for free:

Gallery and Wallpaper
Download Fortnite Bullseye Outfit wallpapers here:

Gameplay Video
View all Fortnite Skins