Aerobic Assassin
1500 V-Bucks

Epic

"Flex your victory muscles." The Aerobic Assassin Skin is a super duper fancy female fitness Fortnite Battle Royale Outfit.

To get the Aerobic Assassin Skin it can be bought for 1500 V-Bucks in the Store.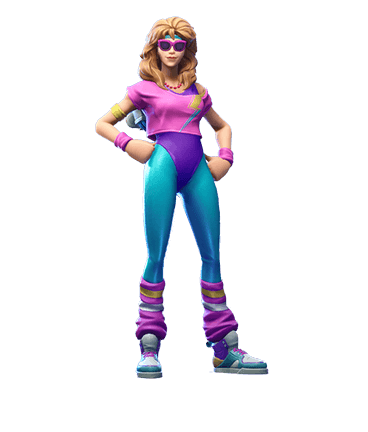 Quick Links:
More Fortnite Skins:
Fortnite Skin Aerobic Assassin
So sporty

This Fortnite Battle Royale Skin is really funny, if you jump around the map and eliminate other players it will look so easy!

Female Skin

The Aerobic Assassin Fortnite Skin is the female version to the male Mullet Marauder for the great price of 1500 V-Bucks!
Aerobic Assasin Set
The Outfit is part of the Spandex Squad Set, which contains 6 cosmetic items.
Aerobic Assassin Skin Design
This Fortnite Outfit is just supercool and looks like a fitness girl from the 80s! 😀 She is wearing pink sunglasses and a sexy gym costume which makes this Skin looking really retro! If you buy the Outfit you also get the back bling Back Plate!

Aerobic Assassin Outfit PNGs and Icons
Gallery and Wallpaper
Gameplay Video
Looks so supercool!

View all Fortnite Skins