Absolute Zero
1200 V-Bucks

Rare

Freeze out the competition. The arctic snow Outfit Absolute Zero for Fortnite Battle Royale is a rare Skin.

You can buy the Absolute Zero Skin for 1200 V-Bucks in the Fortnite Cash Shop.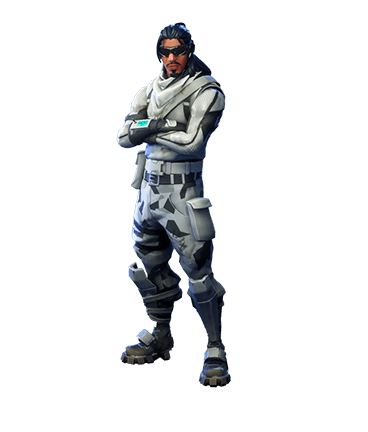 Quick Links:
More Fortnite Skins:
Fortnite Skin Absolute Zero
Absolute Zero joined the Fortnite battle in Season 2, the costume has white and black clothes, and he has black rhasta hair. He wears sunglasses and a scarf!
The Outfit is rare which leads to the price of 1200 V-Bucks. Do you already own the Absolute Zero Skin?
Absolute Zero Set
The Absolute Zero Skin is part of the Arctic Command Set with four cosmetic items.
The female Skin is called Arctic Assassin.
Outfit Absolute Zero Design
Absolute Zero is a male Fortnite Battle Royale skin with nice armor and white and gray clothes.
He wears black sunglasses, and got a white scarf.
Fortnite Battle Royale Absolute Zero PNGs and Icons
Fortnite Absolute Zero Skin PNG and Icon Download:

Gallery and Wallpaper
Download these Wallpapers:

Gameplay Video
Gameplay video with the Outfit Absolute Zero:

View all Fortnite Skins