The Matchmaking system in the Counter-Strike Global Offensive Competitive Mode, rates your skill through 18 different Ranks and Skill groups!

Here are the all CS GO Ranks:
CS GO Rank Icons
And here are the Real CS GO Ranks 😀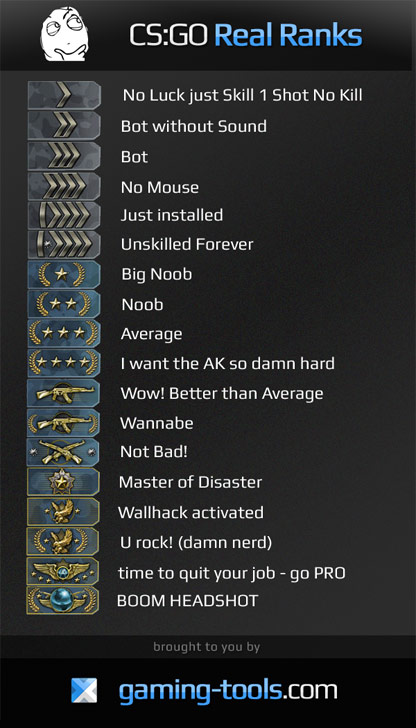 After you've played 10 games the CS GO Matchmaking system assigns you the suitable CS GO Rank!
This Rank is also called CS GO Elo (value to define skill via different algorithm). The Reason for this is to play fair games with equal teams, these teams should be on the same level.
Playing a good match in these balanced games, making kills and finally win the game, leads to a higher cs go rank!
CS GO Ranks Profile
You can find the cs go ranks icon, in the CS GO menu right under your name! Here is a screenshot of my profile: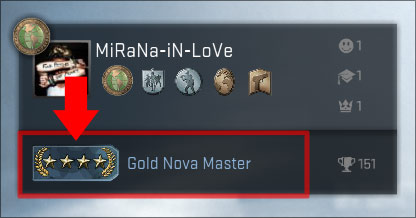 How to rank up in CSGO Matchmaking?
Ranking up in CSGO depends on different values of the CSGO Matchmaking Elo.
What is your Rank?
Make a Comment what is your Real Rank 😎
Also checkout: CSGO Rank Wallpapers