In CS GO its important to play with the best individual settings for your own style. Here we show you how you define the CS GO Crosshair easily and perfectly.

It's not that easy to setup a good
CS GO Crosshair
without any help. Long time I played with the default static and I still do with a few sensitive changes.
If you are a one of the old dogs in Counterstrike you may know many commands but there are a few new in Global Offensive.
You can setup the Crosshair by copying the commands below into your Console. With the perfect setup you can bash the Competitive Matchmaking more often. 😎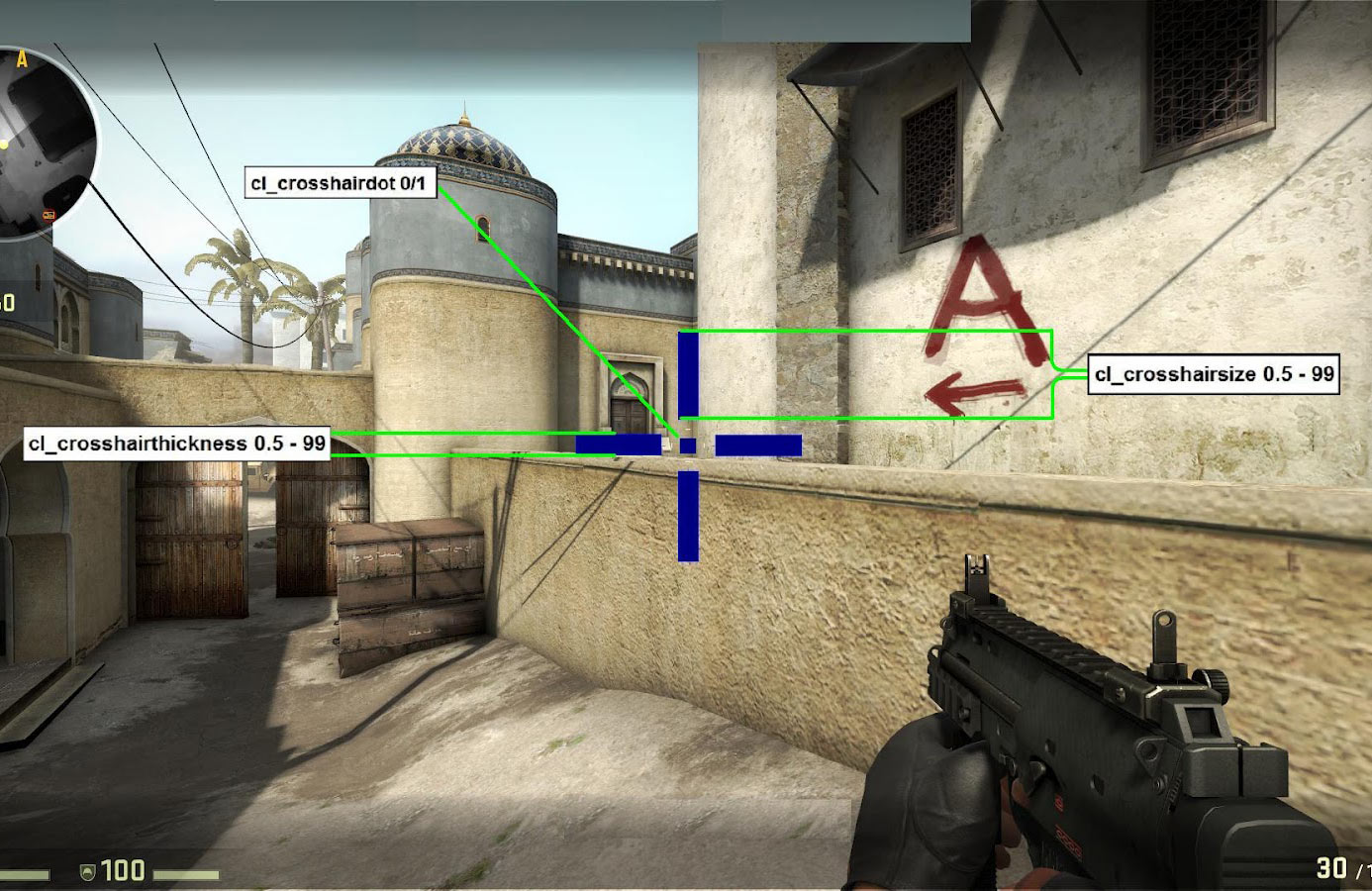 CS GO Simple Crosshair
Default static green
cl_crosshair_drawoutline "1"
cl_crosshairthickness "1"
CS GO Green Dot Crosshair
Green Dot
cl_crosshairalpha "255"
cl_crosshaircolor "5"
cl_crosshaircolor_b "0"
cl_crosshaircolor_r "0"
cl_crosshaircolor_g "255"
cl_crosshairdot "1"
cl_crosshairgap "0"
cl_crosshairsize "0"
cl_crosshairstyle "2"
cl_crosshairusealpha "1"
cl_crosshairthickness "2"
cl_fixedcrosshairgap "0"
cl_crosshair_outline "0"
cl_crosshair_outline_draw "0"
Whats is your favorite Crosshair setup? Copy it into the comments and help other.
Have Fun Owning! 😎